2010.10.28 Thursday
Instagram
I've just quit the English conversation school I had been attending for 6 years. Last Wednesday,I went to the last lesson. I really like my teacher and class mates and of course enjoyed the class. But one day,I realized that I feel it's stuck in a rut.(and also the cost is quite high) So,I decided to quit the school and try another way to study English.
But,I can't find another way yet.
Anyway,I'll update this blog more often than before. I'm sure that it would be good for keeping my English skill.
By the way,I've been a iPhone user since 8 month ago. Recently,I'm hooked on the iPhone application "
Instagram
". It's really interesting tool.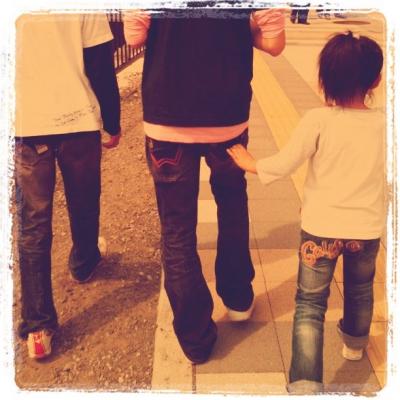 This is a photo of my sons and my niece. I took it by iPhone. Original photo is just perfect ordinary but converted photo is really artistic,isn't it? I really like this. I think it's increasing the frequency of using iPhone camera than before.
If you don't use "Instagram" yet,you should try it!!