2010.11.05 Friday
Lost the game...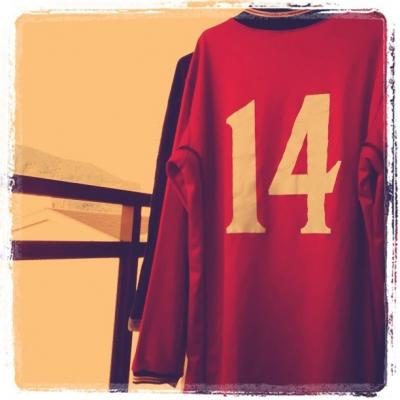 I played a soccer game last night. ...but we lost the game. The opposite team has some great players and is quite strong so it's natural that we can't win the game. Most members of our team are beginners. I'm also a beginner who have been playing soccer for four years. However,some players of the opposite team used to play in a women's pro soccer team. Actually,their playing was spectacular.
Last night,I played behind the striker. I usually play as a center forward but have some opportunities to play behind the striker lately. It's really difficult to judge the situation in a game but I can touch the ball a lot when I play behind the striker. It's really interesting. So,I like playing behind the striker more than a center forward.
I don't know whether women's soccer is common or not in foreign countries. I can't say it's really popular in Japan. There are still few environments of playing soccer for women. But fortunately,my home town Shizuoka is really famous for soccer and there are some women's soccer teams. I feel really happy every time I play soccer even if we lost the game.
We already played 10 games in the women's league and won only 4 games. I got 3 goals until now. We have more two games in the rest of this season.
I hope to get some goals in the rest of games.